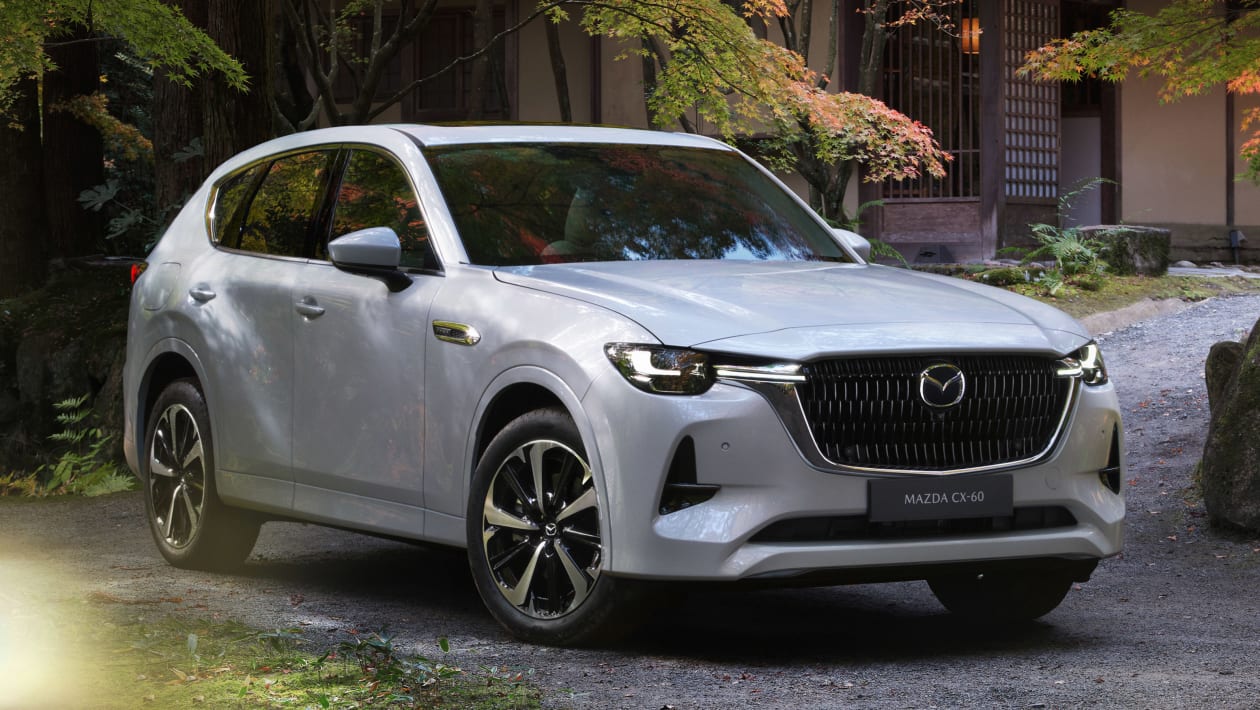 The Mazda CX-60 will receive a new six-cylinder diesel engine in 2023
A new diesel engine will be available in 2023
Two power outputs available
Sits alongside the plug-in hybrid
The new Mazda CX-60 recently arrived in showrooms with a plug-in hybrid petrol engine, and a mild hybrid diesel is now planned for 2023 to bolster the lineup. The new engine will be offered in two different power ratings and is part of Mazda's "multi-solution approach" to future mobility.
The new 3.3-litre 48v six-cylinder mild-hybrid diesel engine will be offered in two power outputs and transmissions with 197hp rear-wheel drive and a 250hp all-wheel-drive option. Both engines will be able to tow 2,500kg and will benefit from lightweight construction, making the new six-cylinder similar in weight to the existing 2.2-litre four-cylinder offered in other models.
Top 10 Best Diesel Cars 2022
The new engine will introduce a new type of compression technology, improving its thermal efficiency by around 40% and significantly reducing emissions. The 197hp model is claimed to achieve 57.6mpg, with the more powerful 250hp version capable of 53.3mpg.
Pricing has yet to be announced, but we can expect to see the new diesel engine hitting showrooms in early 2023.
The Mazda CX-60 hasn't replaced the CX-5, which has just been facelifted for 2022. It may be similar in size, but it should sit above the current car. The CX-60 will be joined by a seven-seat Mazda CX-80 version which is also expected to get a plug-in hybrid powertrain. Rivals to the CX-60 include the Ford Kuga Plug-in Hybrid, Volkswagen Tiguan eHybrid, Toyota RAV4 PHEV and Hyundai Tucson.
2022 Mazda CX-60 PHEV Price, Specs and Release Date
The arrival of the CX-60 introduced a range of new trim levels. Rather than Mazda's SE-L and Sport versions, you'll be able to choose from Exclusive-Line, Homura and Takumi models. The entry-level model starts from £43,950 and is said to feature an 'extended' kit list.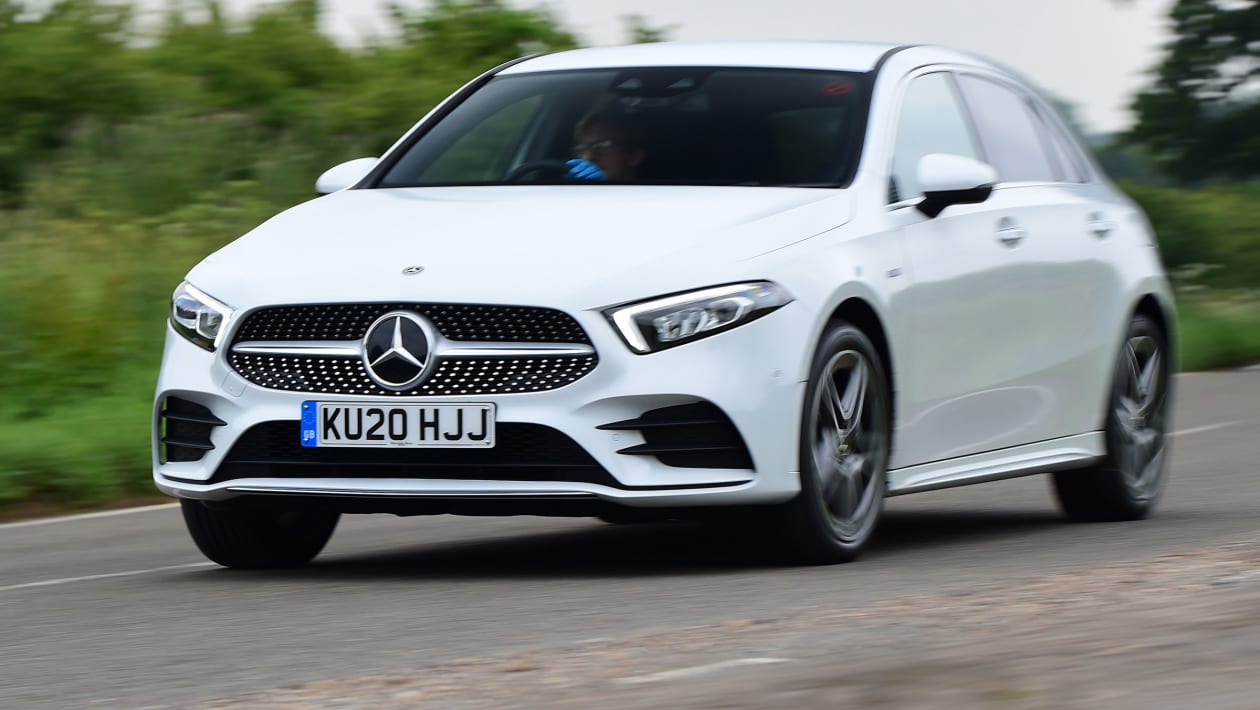 Top 10 best plug-in hybrids 2022
Homura costs £46,700 and gets body-coloured wheel arch extensions, rather than the black extensions fitted to entry-level models, along with a dark grille surround, 20-inch alloy wheels and shells gloss black mirrors. This model is also equipped with Mazda's Driver Personalization system, which recognizes the driver and automatically adjusts settings for their seat, climate control, mirrors and music. Takumi is priced at £48,050 adding chrome trim and black alloy wheels.
Mazda's Convenience Pack and Driver Assistance Pack are available on all three trim levels. The Convenience Pack includes a 360-degree camera, privacy glass and wireless phone charging for £1,000; the driver assistance pack stacks on active safety aids for £1,100. Buyers of the Exclusive Line can also opt for the £1,400 Comfort Pack, which comes with larger wheels, electric and ventilated front seats, heated rear seats and the Driver Recognition System. A panoramic sunroof can be fitted to the two upper trims.
Engine and performance
The CX-60 PHEV is powered by a 2.5-liter gasoline engine, mated to a 134 hp electric motor and a 17.8 kWh battery. Total power is 323 hp, more than any previous Mazda sports car. With an eight-speed automatic gearbox and all-wheel drive, acceleration feels more like a sports car than a family SUV, taking just 5.8 seconds to go from 0-62 mph.
The model is also equipped with Mazda's 'Mi-Drive' system, which offers a choice of five drive modes: Normal, Sport, Off-Road, Tow and EV, the latter of which allows the car to run purely on electricity. .
Range, MPG and CO2 emissions
A fully charged battery provides up to 37 miles of purely electric driving, and it takes four hours to recharge. Top speed in electric mode is 62 mph. The CX-60 is claimed to achieve 188mpg and CO2 emissions of 33-37g/km, which will make it very inexpensive for both private and professional drivers if used as intended.
The 3.3-litre diesel and a future 3.0-litre six-cylinder petrol engine will both feature mild-hybrid technology. Both are expected to benefit from the same eight-speed gearbox as the plug-in hybrid model.
Interior and practicality
The interior of the CX-60 features a range of trim in different materials, including nappa leather and woven fabrics, as well as contrasting natural maple wood and chrome accents. The interior also features a unique stitching pattern, inspired by traditional Japanese binding techniques. This is designed to contrast with the modern technology of the new car.
Including underfloor storage, the trunk measures 570 litres, which is the largest of any current Mazda and more than enough to rival its most practical rivals. The trunk is all the more impressive as plug-in hybrids generally have a smaller rear cargo area due to the location of the battery.
Mazda plans to launch three new electric cars by 2025, with more to follow, and is working on a range-extender version of its Mazda MX-30 electric car using the brand's famous rotary engine technology.
Read our guide to the best hybrid SUVs and our best reliable SUVs.