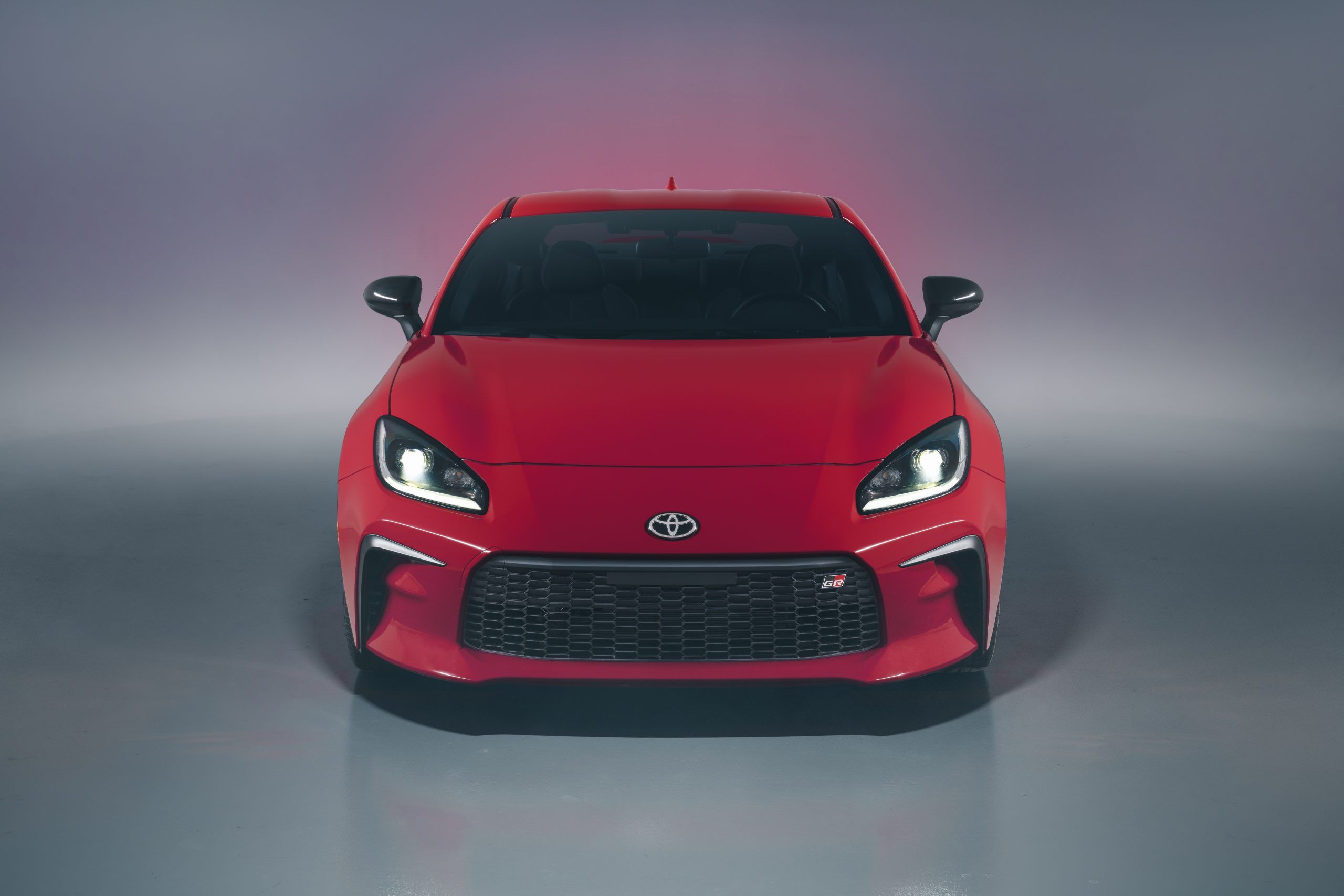 The future Toyota GR86 could be equipped with a hybrid engine
The new generation could be powered by a hybrid engine with an output of at least 350 horsepower
Front view of the second generation Toyota GR86 in red exterior finish
The new generation of Toyota GR86 has only been available in the North American market for just under a year, and yet rumors about the next generation are already reaching us. According to these rumors, the small sports car will lose its Subaru platform and boxer engine and will instead be powered by a Toyota hybrid powertrain for the first time.
Related: Toyota's GR Performance arm remains dedicated to internal combustion engines
Next generation coming with hybrid powertrain
GR86 mirror
Japanese outlet, Bestcarweb, has published rumors that the next-gen GR86 will feature the foundations of Toyota. However, this is unlikely to be the band's ubiquitous TNGA platform, but rather a new, shortened Lexus platform. This rear-wheel-drive platform is in turn a joint development with Mazda, where it could also serve as the basis for the next generation MX-5. Moreover, other new models from Lexus and Mazda are also expected to be based on this platform.
Related: Toyota Is About To Turn The GR Yaris Into A True Road Rocket
The switch to a Toyota hybrid engine is probably made necessary in particular by stricter regulations in terms of emissions. The document cites the GR Corolla's 1.6-liter three-cylinder turbo as the most likely combustion component of the hybrid system, where it can deliver up to 300 horsepower (224 kilowatts) and 295 pound-feet (400 Nm). ) of torque without hybrid assistance.
Total power must be at least 350 horsepower
A 10th anniversary model Solar Shift GR86 parked in a studio facing the front three quarters.
The electrical component of the hybrid system is expected to use the Hybrid Max system from the new Toyota Crown. Together, the total output of the hybrid powertrain should then be at least 350 to 400 horsepower. JThe manual transmission is not compatible with the Hybrid Max system, so it is unlikely to be offered.
With the new generation, the Toyota GR86 therefore risks moving away from the concept of its successful predecessors. These were not only light and nimble, but also inexpensive. A hybrid system will weigh down the next generation, and it remains to be seen whether the increased power can make up for the downside. The severity of the price hike is also in the air.