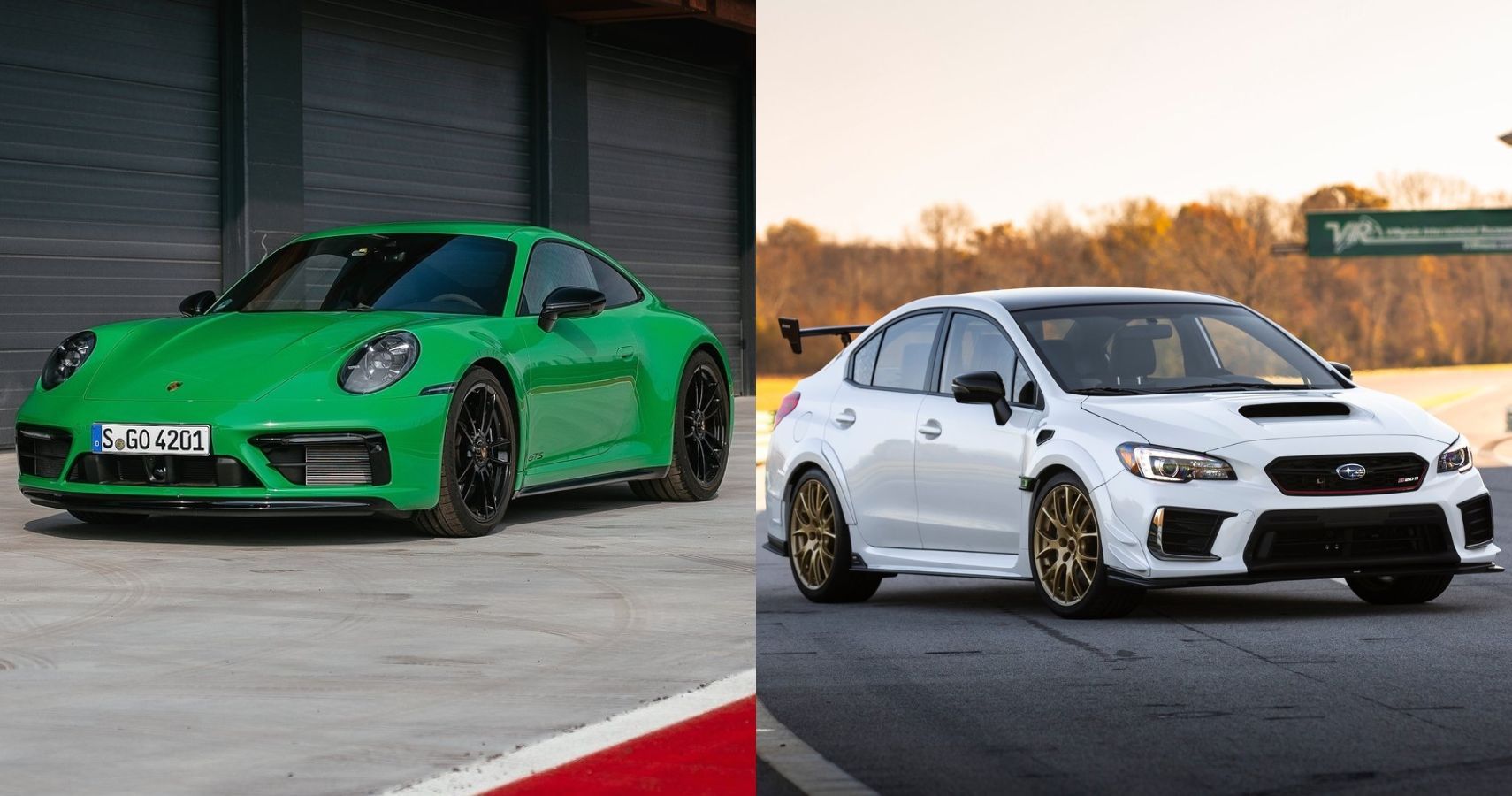 Here's how Porsche and Subaru perfected the Boxer engine
It's no surprise that Porsche and Subaru are the last known mass production manufacturers to use a boxer engine. Interestingly, the concept of a boxer engine stems from the way a professional boxer throws a punch. Known as flat engines in the community, the horizontal motion associated with flat pistons gives it its name.
Although there are inherent pros and cons to the setup, Porsche and Subaru have found a way to overcome its shortcomings. Porsche is aimed at a different clientele, while Subaru is more of an accessible car.
Both have their fair share of challenges; one being a volume-focused brand while the other is a luxury sports car brand. Differences aside, we will discuss how the two Porsche and Subaru succeeded in perfecting the boxer engine despite some obstacles. Both automakers will continue to use these engines until they become fully electric, which is not far off.
August 2022 Update: Two of the funniest automakers are the ones that stuck the longest to make the distinguished boxer engine. We've updated this article with more information about Porsche and Subaru, and their persistence in perfecting this engine design.
Boxer engine: Advantages
One of the main advantages of using flat motors is improved dynamics. To be more specific, due to flat motors inherently having a lower center of mass; it can be mounted well below the engine compartment. A lower center of mass improves overall stability and reduces body roll.
The flat engine, especially a flat-six, has an ideally balanced crank allowing smoother engine operation. This especially helps eliminate the need for additional counterweights and balancing to reduce vibration. This in turn helps to improve the longevity and overall reliability of the engine.
Another advantage of boxer engines is that they run cooler. Due to their relatively large surface area, the heat dissipation is better. It also contributes to the fact that the coolant does not have to fight against gravity, which leads to better thermal efficiency. Another structural advantage is in the event of a crash: since the boxer engines are mounted so low in the chassis, the block will likely be pushed under the passengers in the event of a collision.
RELATED: A Detailed Look at the Porsche 356
Boxer Engine: Disadvantages
It's not all sunshine and rainbows, as boxer engines impose packaging constraints. Being relatively wider than a conventional engine, cars that use a boxer engine are considerably wider. For example, the distinct hip design of the Porsche 911 was to incorporate the boxer unit.
In addition, the engine is quite complex and a bit expensive to manufacture. Unlike a conventional inline-four, the boxer engine has two cylinder heads which result in multiple valve train components, cooling jackets and other ancillary components. Another disadvantage with the boxer engine is the lack of accessibility. Cramming the engine into a smaller bay results in tight compression.
Added to this is the symmetrical design which makes working on your car all the more difficult. Boxer engines are no good with oil, as the operation is largely against gravity. This led to Subarus having oil leaks which lead to further monetary loss. Other than that, one of the main reasons you don't find many cars with boxer engines is the complexity of incorporating an FWD layout, common in bread and butter cars.
Why Subaru and Porsche continue to use flat engines
As mentioned, these two brands cater to different demographics. While one is a mid-sized, mass-produced company, the other is a luxury brand targeting well-heeled customers.
Subaru found this to be a unique marketing strategy that separates them from other automakers. While the performance benefits are equally harnessed by both, Subaru has a cult following thanks to its JDM roots and of course how unique it is from the rest.
Porsche, on the other hand, relied entirely on the performance advantages of the boxer engine and worked around its shortcomings. Boxers from Porsche are more reliable than those from Subaru mainly due to the amount of money invested in R&D, which is technically not feasible for the latter.
Porsche has enough reason to overcome the boxer's inherent flaws and can charge its customers more. The bottom line is that Porsche and Subaru pioneered the boxer engine and its mass production by gathering deep knowledge in their technical know-how.
RELATED: Here's What You Need to Know Before Buying a 2021 Subaru WRX STI
Other brands that have experimented with flat motors
In the wake of the 21st century, Porsche and Subaru remain the main adopters of boxer engines. Before World War II, the Tatra 97, a few years before Volkswagen introduced the Beetle, used the first of the modern flat engines. In 1923, BMW Motorrad with its R32 became one of the first to adopt flat engines for motorcycles.
Following this in 1974, Honda used a flat-four engine for the Goldwing, which in 1987 was replaced by a flat-six. After World War II, many automotive companies showed interest, starting with Porsche who introduced the 356 with an air-cooled flat-four.
Other notable mentions include the Chevrolet Corvair (1959-1969), Citroën GS (1970-1986) and Alfa Romeo Alfasud (1971-1989) among many others. Of course, the famous Ferrari Boxer and Testarossa also used a flat twelve configuration, although they weren't exactly a boxer as they were 180 degree V-12s.
The death of the Boxer engine is near
Subaru has already given us its first all-electric vehicle in the form of the Solterra, and they've also said they'll go all-electric by 2030. Hybrids and EVs will slowly be supported until then. As for Porsche, they have already given us a taste of the future with the Taycan.
The German automaker hasn't given a definitive timeline for its all-electric transformation, but they're certainly in full swing with the Porsche Macan and Porsche 718 to be electrified next.
Sources: Porsche, Subaru