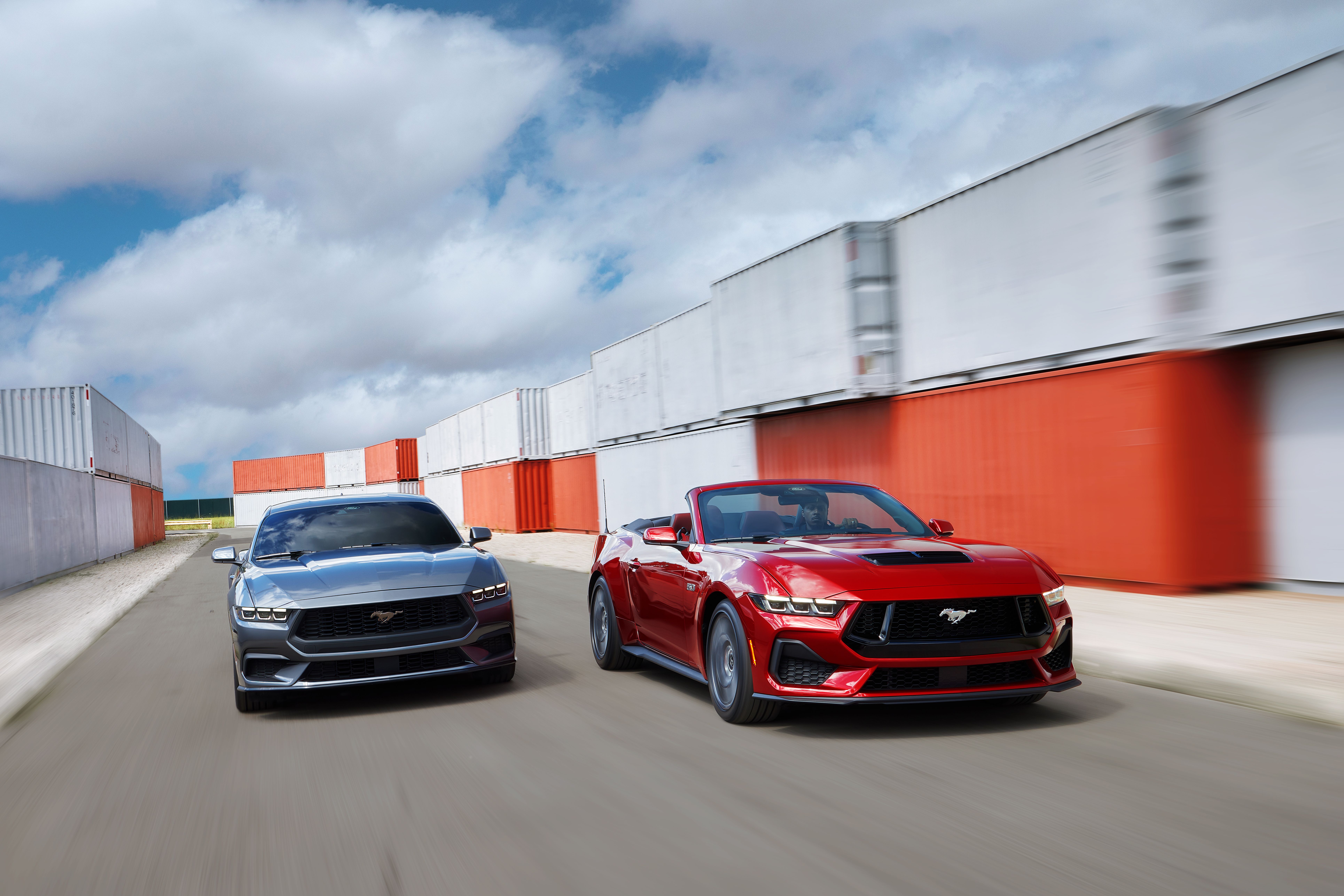 Ford refuses to abandon the internal combustion engine
Ford still sees growing profits in the sale of combustion cars because rivals are exiting the market. Potentially, this is supposed to give the brand more sales and a higher market share. In an interview with CNN BusinessFord Blue President Kumar Galhotra explained that ICE vehicles will eventually go away at some point, but until then Ford wants to meet customer demand.
The new Mustang represents Ford's strategy
The recently unveiled Mustang 2024 is a good example of Ford's strategy. While most automakers invest primarily in electric vehicles, Ford still believes and invests in ICE cars. It is because the new The Mustang will go on sale next summer with a V8 as the main engine and without any electrification. There will be no mild hybrid or PHEV technology available, let alone an all-electric version of the pony car.
Related: The sound of the 2023 Ford Mustang Dark Horse's V-8 is pure listener
At this time, Mustang's most important competitors will soon say goodbye. The 2023 Dodge Challenger is already on a farewell tour, with numerous special editions commemorating its departure. Its successor, the Charger Daytona SRT, will be offered by Dodge only as an electric vehicle. Moreover, it is very likely that the current Chevrolet Camaro will follow the soon-to-retire Dodge Challenger. In this case, however, Chevrolet has yet to share any information on a potential successor, whether electric or not.
According to Galhotra, Ford is supposed to use this particular situation for its own success. "In this particular segment […]even though the segment may shrink, there is a lot of speculation that our competitors may leave this segment." Further, he clarified that "even though the industry segment is shrinking, we may grow."
Related: This Ford F-150 Lightning Raptor is trading dinosaur juice for electrons
This is the future of Ford
Blue Oval CEO Jim Farley recently split the company into two divisions. A division is called "Model e", which deals with the EV business. In this part of the equation, Ford will invest 50 billion dollars in the coming years. The other division is called "Ford Blue", and it is the combustion division. This means Ford is pursuing a two-track strategy with electric cars like the Lightning F-150 on one side and the all-new Mustang on the other. While GM has already announced plans to stop selling gas-powered cars by 2035, Ford has not given an end date for its sales in the Ford Blue division. This could mean that Ford Blue is going to stay alongside the Model e division for longer.