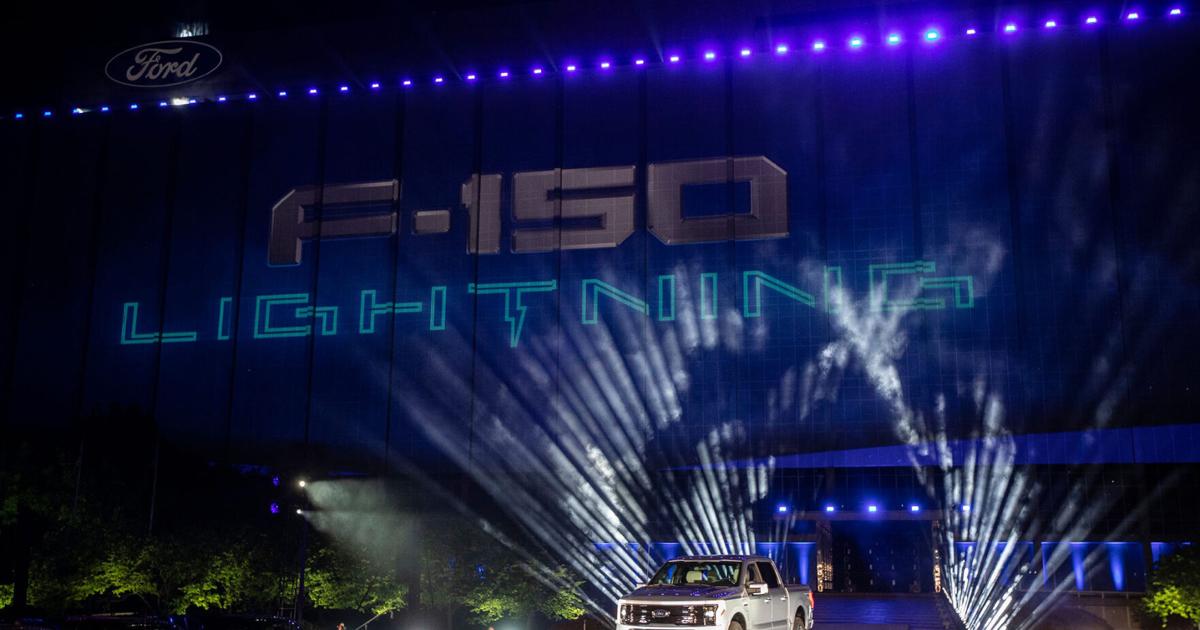 Ford plans to spend more on electric vehicles than internal combustion engine vehicles in 2023 | Automatic functions
For the first time in its 118-year history, Ford Motor Co. plans to spend more on electrified vehicles than internal combustion engine vehicles starting in 2023, an executive said Monday.
Speaking at an event hosted by Barclays Bank, Blue Oval's North America COO Lisa Drake mentioned the 2023 calendar while discussing the automaker's investments in electric vehicles. Earlier this year, Ford said it was increasing its investments in electrification to $30 billion through 2025.
"In 2023…we will spend more on electric vehicles than on ICE," Drake said. "We were delighted with the success of Mach-E and the F-150 Lightning, attracting more than 70% new customers to the Ford brand. What this allows us to do is that we now have the opportunity to not only lead our ICE business, but also into the EV space with the F-150. So our aspirations are high.
The Dearborn, Michigan automaker is in the process of rolling out its first wave of electric vehicles. It launched its first all-electric vehicle, the Mustang Mach-E SUV, late last year. It will launch an electric version of its popular Transit van later this year. And next year, there are plans to launch a battery-electric version of the F-150 pickup truck, Ford's cash cow and long the best-selling vehicle in the United States.
These offerings reflect Ford's strategy of electrifying its most popular and iconic nameplates – a strategy that saw some early success in terms of Mach-E sales and reviews, and reservations for future ones. electric vehicles.
"Demand for our first series of high-volume electric vehicles has clearly exceeded our most optimistic projections," Ford CEO Jim Farley told Wall Street analysts last week. He said the F-150 Lightning has attracted more than 120,000 non-binding reservations, with about 75% of those potential customers coming from other automotive brands.
Leaning heavily on electrification is a key part of the company's recently announced Ford+ growth plan, which also emphasizes digital connectivity and commercial vehicles.
Meanwhile, its Crosstown rival, General Motors Co., said earlier this year that 2021 was the first year it spent more on developing electric and self-driving vehicles than on gasoline and diesel products.
In June, GM said it would increase its investment in electric and autonomous vehicles by 30% through 2025 to $35 billion. The Detroit automaker announced earlier this year that it aims to have a zero-emission lineup by 2035. It plans to introduce 30 electric vehicles globally by 2025.
Ford said it plans to electrify 40% of its global lineup by 2030. These investments and commitments come as the White House negotiates with Detroit automakers and the United Auto Workers on emissions policies and electric vehicle sales targets the administration could announce this week, The Detroit News reported last week.
The Biden administration aims to onboard businesses and the union with a commitment to electrify 40% to 50% of sales by 2030. The administration is also expected to announce updated emissions and mileage standards, policies that will have major implications for automakers' investment decisions.
Speaking to a Barclays analyst on Monday, Drake stressed the importance of federal policy in shaping the automaker's ambitions for electric vehicles, as consumer uptake of electric vehicles in the United States remains low.
"We're going to rely heavily on some of the infrastructure policies and the administration's aspiration to make this a little more pervasive. We cannot do it alone," she said.
"We're very happy to see some of the bipartisan work that's going on in Washington right now, because there's going to be a need to help us out."