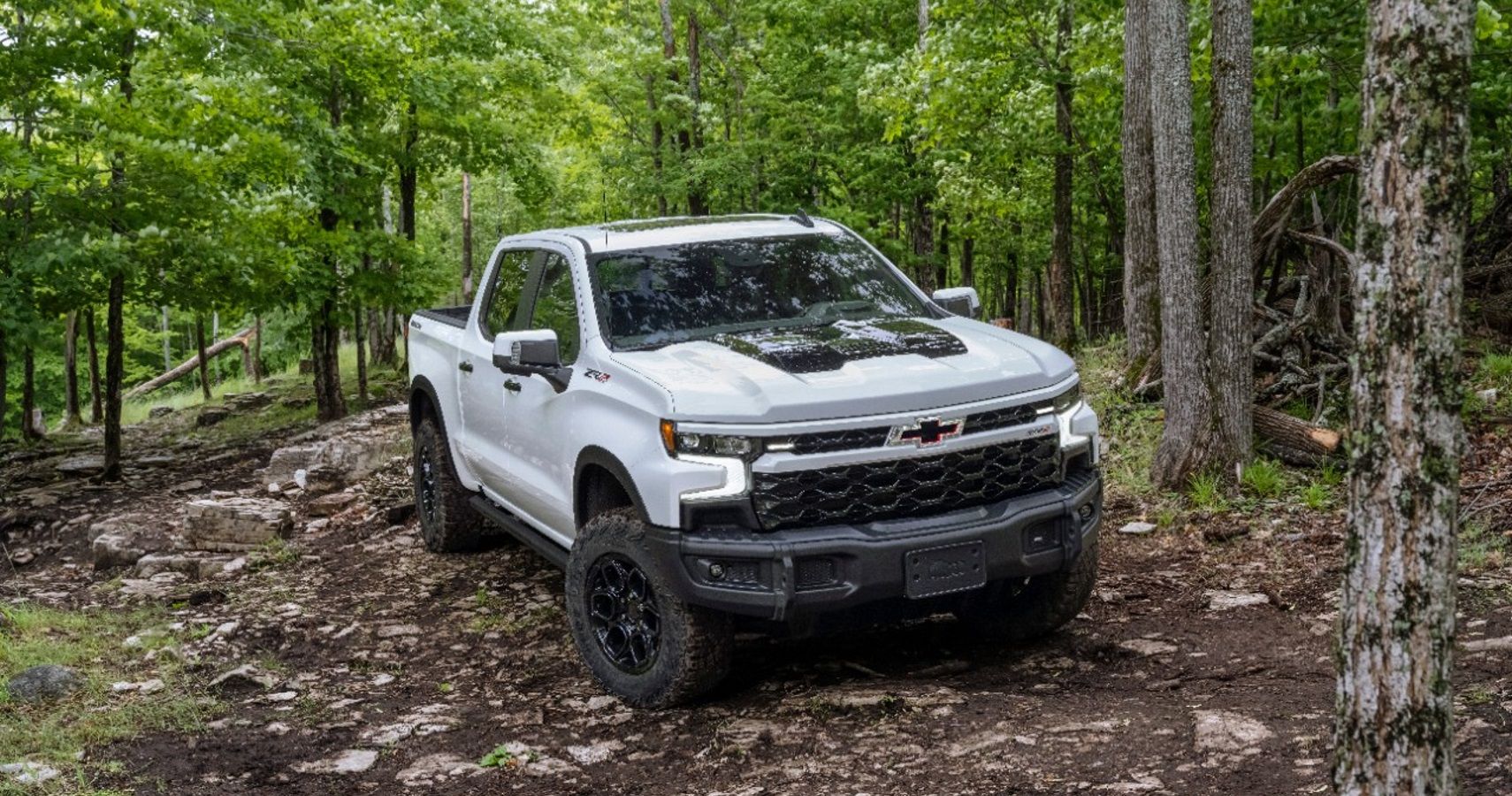 Chevrolet Launches Silverado ZR2 Bison and New Duramax Diesel Engine
A never-ending battle between pickup manufacturers continues as Chevrolet launches its latest competitor. A YouTube video from The Fast Lane Truck highlights these efforts with the launch of the Silverado ZR2 Bison and a reworked Duramax diesel engine. While special-edition trims help target specific buyers, the release of the new powertrain broadens Silverado's appeal. Now that Ford has no more diesels in its half-ton lineup, the truck wars just got a little more interesting.
RELATED: 2022 Chevrolet Colorado ZR2 Bison Review: Immense Athletic Ability
Borrow from the Chevy Colorado ZR2
Chevy's efforts to upgrade the already premium Silverado ZR2 stem from the success of the 2019 Colorado ZR2 Bison, which the brand developed with American Expedition Vehicles (AEV). As Chevrolet recounts, the Bison version of its midsize truck became a best-selling Colorado ZR2 variant.
The automaker has once again turned to AEV to expand the capabilities of the Silverado ZR2. "The Chevrolet Silverado ZR2 Bison is the ultimate half-ton truck for backcountry adventures," AEV CEO and Founder Dave Harriton said in a Chevy press release.
RELATED: 10 Things We Now Know About The 2022 Chevrolet Silverado ZR2
Silverado ZR2 Bison Unique Abilities
AEV and Chevrolet engineers improved the Bison's approach and departure angles for smoother off-road travel while maintaining ground clearance at 11.2 inches (the same as the base ZR2). A series of hardened steel skid plates, reportedly three and a half times stronger than traditional steel plates, provide additional protection for the Bison's underbody.
Other features include exclusive AEV-designed wheels, 33-inch Goodyear tires, unique front and rear bumpers, suspension upgrades, front and rear electronic lockers and a one-pedal rock crawler mode. Power comes from the same arrangement used in the standard Silverado ZR2, a 6.2-liter V8 developing 420 horsepower and 460 lb-ft of torque. A ten-speed automatic transmission is standard. ZR2 Bison availability begins with the 2023 Silverado model year.
Maximum Duramax
TFL Truck also reveals that a revamped Duramax diesel engine, first announced earlier this year, will make its way into the 2023 Silverado. The turbocharged 3.0-liter inline-six gets a substantial boost in the department. Release. Power jumps to 305 hp, a 10 percent increase over the current-generation figure of 277, and torque jumps from 460 lb-ft to 495 lb-ft, a 7.6 percent increase.
According to Chevrolet, the second-generation Duramax gets new steel pistons, a return turbocharger, revised fuel injectors and better temperature control. Now using the ZL0 order code, the new powertrain will be available on many Silverado trims, including the Custom Trail Boss, LT, RST, LT Trail Boss, LTZ and High Country. The ZR2 isn't on the list, however.
Sources: YouTube/TFL Truck, Chevrolet