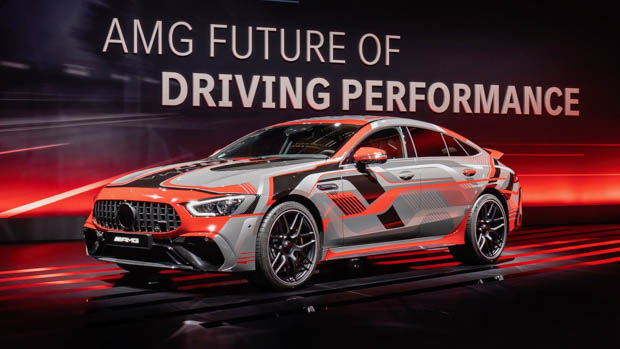 Can the hybrid save the V8 engine? OPINION
As engines become smaller, more efficient and now mostly turbocharged, the question arises: can the big-displacement V8 engine be saved on electricity?
---
When it was announced that AMG would be launching the mother of all AMG cars – the long-running AMG GT 63 SE Performance Four Door – I grew weak in my knees at the thought of such a powerful murderer on our roads.
The best part? The large sedan would be powered by both electrics and the classic AMG V8 grunt and further aided by twin turbochargers. But how can this be the case when large displacement engines are killed left, right and center?
AMG may well have the answer, but even though the next AMG C63 will be powered by a turbocharged four-cylinder petrol engine, the brand may well retain what made it so popular in the first place.
He might just need a little help from the electricity…
Could cylinder deactivation and electricity make the V8 engine efficient?
If we take the current 4.0-liter V8 biturbo engine from Mercedes-Benz as an example, it is installed with cylinder deactivation on some models like the E63, but not on the outgoing C63.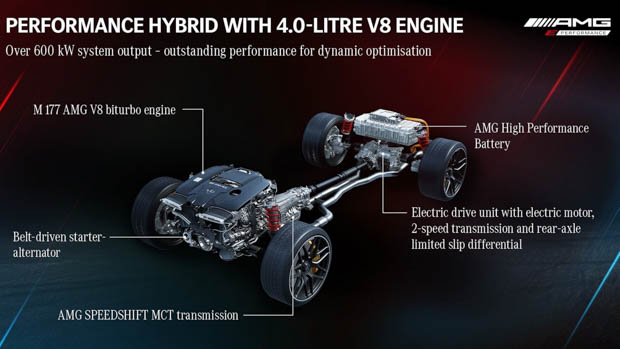 To quickly explain in the simplest way how cylinder deactivation works for a V8 engine, half of the cylinders are stopped by closing the intake and exhaust valves using a "stroke camshaft null" which stops the combustion process for these four cylinders and slightly increases the throttle opening for the remaining four cylinders which still fire to compensate for friction losses. A pretty amazing piece of automotive engineering.
For the Mercedes-AMG E63 in twin-scroll application (the C63, on the other hand, is boosted by two single-scroll turbochargers), cylinders 2, 3, 5 and 8 are switched off at low load and at low revs and do not are deactivated only in economy and comfort modes.
But the cool part about Mercedes-Benz's M177 4.0-liter V8 engine is that it's essentially two first-generation "M133" four-cylinder A45 engines joined by a common crankshaft. So when four cylinders are off, you're essentially left with a turbocharged four-cylinder engine.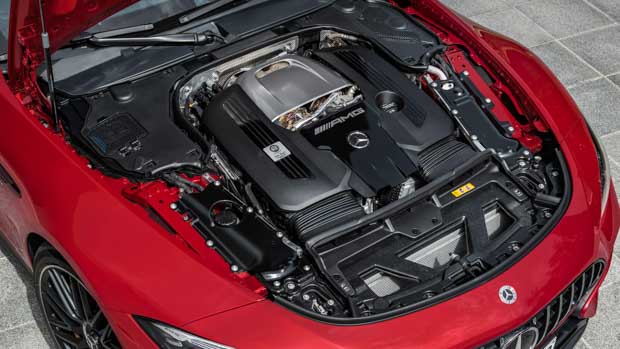 Although the big killer M177 4.0 liter can only deactivate its cylinders at low revs, imagine what could be done to run the engine on half its cylinders throughout the rev range, but when you press the "V8 mode" button on the steering wheel, the other half fires to life for use during overtaking or performance racing. This is something manufacturers could consider.
Does this kind of half/half V8 engine exist?
Cylinder deactivation or variable displacement technology has been around for a long time, and more locally has been used in Holden V8 engines as part of the Active Fuel Management (AFM) program. General Motors was able to shut down half the cylinders of the V8, but only in low load situations.
It seems that little work has been done to make a V8 engine work harder with half its cylinders because, in the past, there really wasn't a need to run V8 engines like that.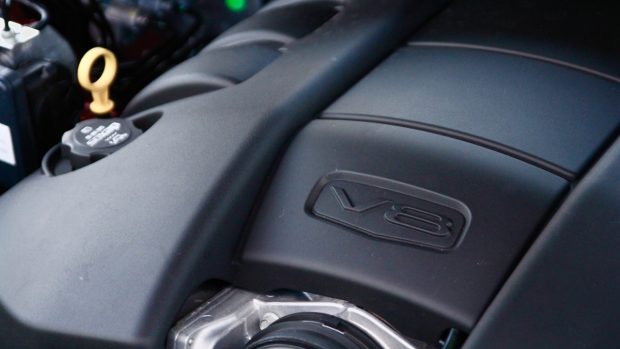 Probably the main reasons such a smart V8 engine doesn't exist are weight and efficiency, as well as the cost of engineering these technologies.
A four-cylinder engine alone is much lighter and can be made very efficient. In the case of Mercedes-Benz, a lot of work has gone into the M139 turbo four – the most powerful four-cylinder engine in the world – to make it as powerful and efficient as physically possible.
The question remains: why would manufacturers develop a complex half/half V8 engine when they can simply cut out half the cylinders altogether?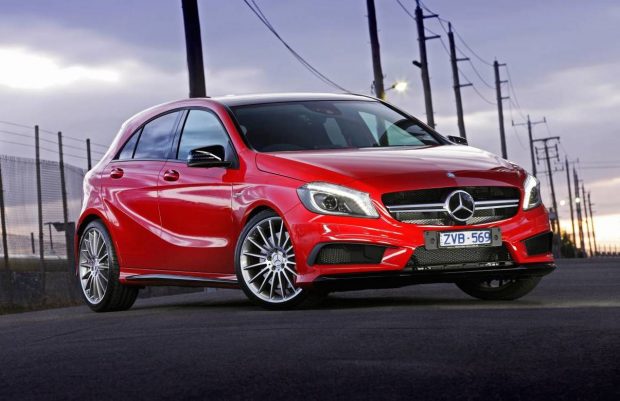 What about hybrid electric V8 engines?
It happens, but not on a large scale. Mercedes-Benz is one of a few companies that still uses a V8 engine – but this time with electric kicking it.
In the AMG GT 63 SE Performance, the M177 4.0-litre V8 engine is mated to a 150kW rear-mounted electric motor to produce 620kW of power and 1400Nm of torque. This electric motor was installed in the rear subframe to make room for the driveshafts and small battery pack.
Mercedes-Benz has confirmed that this hybrid setup will continue in the future and will sit alongside the C63's four-cylinder hybrid turbo which Mercedes says will change 480kW of power – outputs significantly higher than the outputs 380kW/700Nm C63S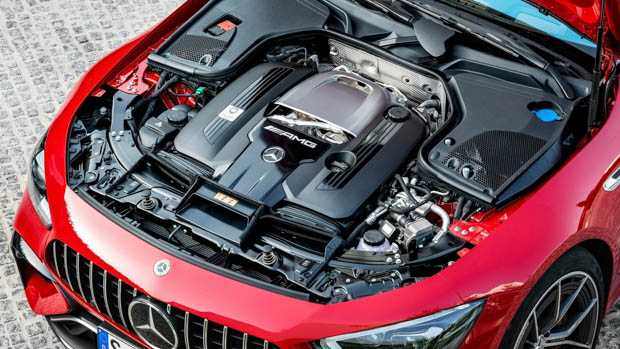 But Mercedes-Benz isn't the only company developing a hybrid V8. Ford is reportedly developing its 5.0-liter "Coyote" V8 engine with a hybrid system for the next-generation Mustang which is slated for 2023. This hybrid setup could also be installed in the current Ford F-150 as an alternative to its fully electric 'Lightning' model system.
Although not officially confirmed, an employee's Linkedin page leaked late last year explaining that they had been working on such a hybrid Mustang project for MY23. Let's wait and see what happens!
How does electrification help the V8 engine?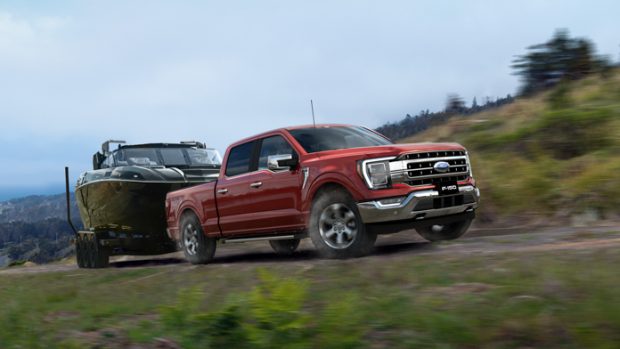 It might sound simple, but adding electrification to the mix is ​​no small feat. Mercedes-Benz has proven that it takes years of engineering design and development to make something like this work, and work well too.
An electric motor can relieve the main internal combustion engine and even allow the car to run in electric-only mode in a series-parallel fashion, like the system used in the Toyota Camry hybrid, for example.
For the Mercedes AMG GT SE Performance Four Door, the electric motor will operate under low load conditions and produce 150kW of power on its own, and when paired with its 560-cell battery can drive the car exclusively. But when it's time to really put your foot on the accelerator, the mighty V8 will spring up and propel you down the road.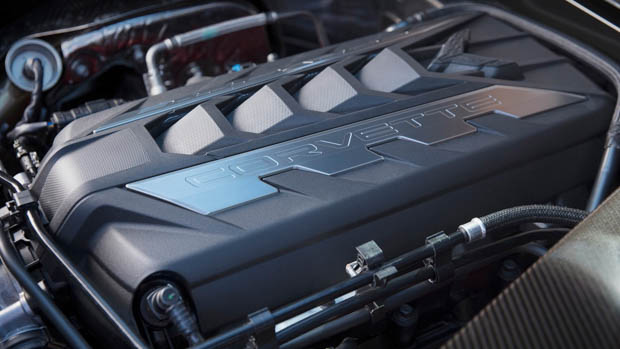 Combustion engines may also function solely as a generator for electric motors and to charge the on-board battery, but this is unlikely to be the case for systems used in future Mustang or Mercedes-AMG products.
Many manufacturers have tried the hybrid V8 engine
The Lexus LS600h luxury sedan featured a 5.0-liter V8 hybrid engine that produced combined outputs of 327KW/520Nm and was available in Asia, North America, Europe, and parts of Oceania, including Australia.
This powertrain was available until 2013 here in Australia but continued its existence in the current Toyota Century which has been in production since 2018.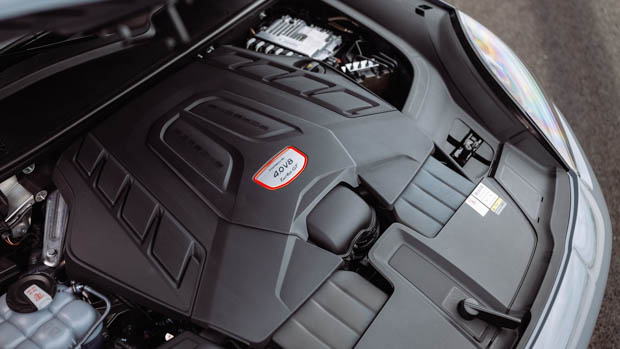 Porsche also used a hybrid V8 in its Cayenne and Panamera models. The Cayenne got a 4.0-liter twin-turbo V8 engine with a hybrid system attached in 2019 for the Turbo S E-Hybrid variant doing up to 515kW/870Nm.
The Panamera gained a hybrid V8 engine in 2017 as well with a combined output of 515KW/870Nmmaking it one of the most powerful Porsche powertrains ever built.
Which manufacturers will keep the V8 engine in production?
Chevrolet is reportedly set to add a hybrid system to its current C8 Corvette, with an electric motor likely to help share the load with the 6.2-liter V8 engine and therefore make it more efficient and hopefully , better for the environment.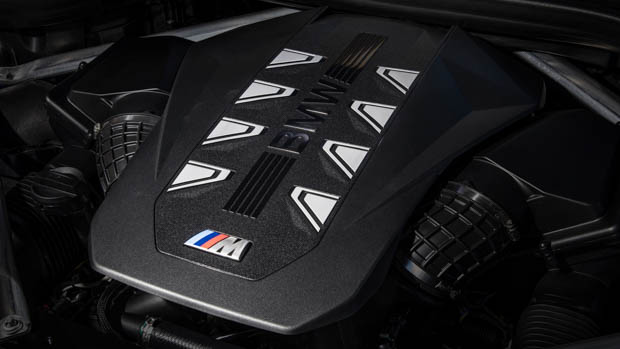 BMW is committed to keeping the V8 engine, as well as the straight-six engines, until 2030according BMW Blog. The website also reported that BMW had found technical solutions to keep straight-six and V8 engines in its portfolio for some time.
BMW has already unveiled its XM SUV which uses the 4.4-liter twin-turbo V8 engine paired with a plug-in hybrid setup to produce a considerable 480kW of power. BMW says a 560kW version of XM is due later in the timeline.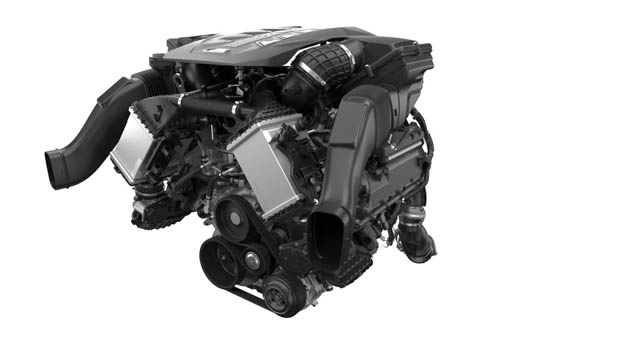 The 4.4-litre V8 used is the new S68 unit which also mounts the turbochargers in the V of the engine – just like the AMG 4.0-litre twin-turbo unit, but features a 48 mild-hybrid system. volts.
This BMW engine will power the new Range Rover and Range Rover Sport models, as well as the new BMW XM.