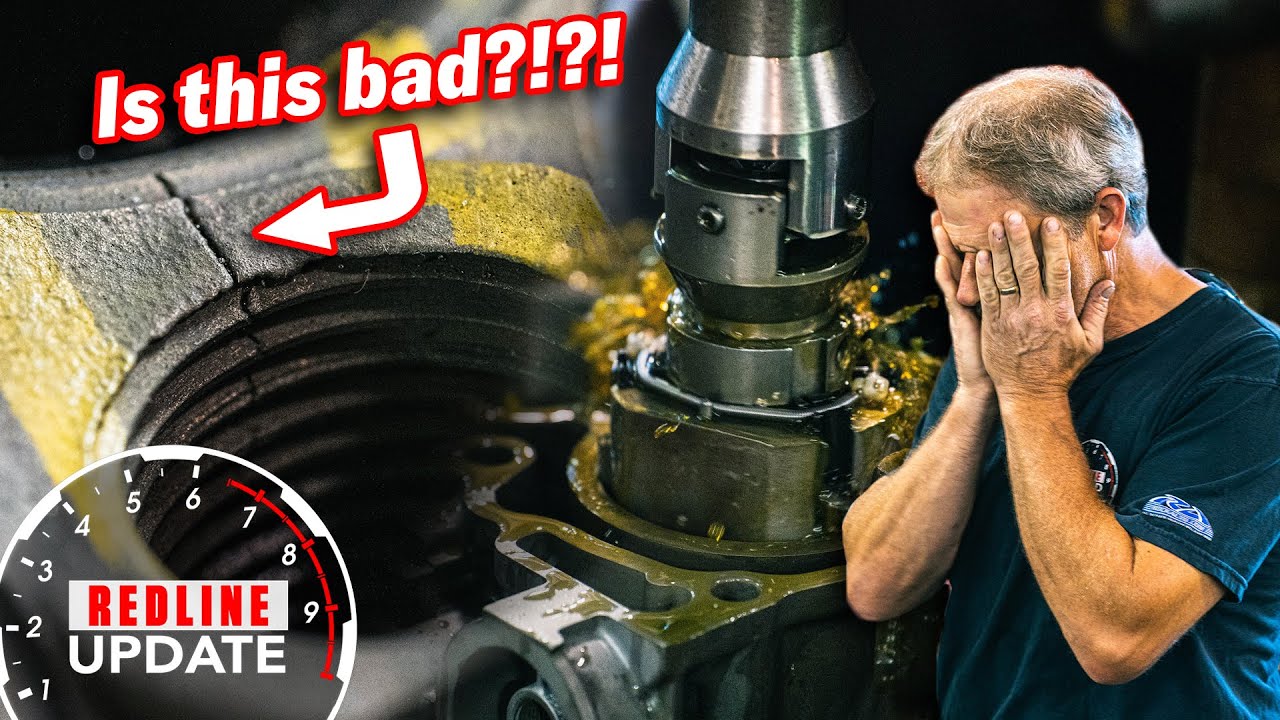 Break the head ! Our Impreza engine heads to the machine shop
With the "bugeye" body of Hagerty's Subaru Impreza WRX condemned to the crusher last time out, it's really the engine that's now the focus of the latest Redline Rebuild project.
That's the most interesting part anyway, and with the 2-litre flat-four heading for the machine shop, it's a good time to inspect its condition after a lifetime of use presumably. quite tough.
And, as you will have understood from the title, the cylinder heads are both cracked, even if it is not as problematic as it seems. Although there are indeed small cracks between an exhaust valve and the spark plug hole in both heads (with another crack starting to appear in the second cylinder of one head), it is where the aluminum is relatively thick.
The concern, of course, is that a crack could let coolant into the combustion chamber, or combustion pressures could force oil, air and more into a coolant passage. But as you'll see, a pressure test gave the Chiefs the green light.
There's still work to be done on the block and heads, and you'll see exactly what the machine shop is doing to both in this video. Once this work is complete, host Davin then begins the process of reassembling the heads – explaining how well the valve train fits together, the concept of valve clearance and how to adjust the clearance with shims.
It's already satisfying to see fine-tuned, cleaned, and properly measured parts coming back together, but if you want to see where we came from, then head here for previous Redline Rebuild videos. You can also subscribe to Hagerty's YouTube channel here.
Read more
Buying guide: Subaru Impreza Turbo (1994–2000)
Transparent cylinder demystifies the four-stroke process
Hagerty's next engine rebuild project is… a Subaru Impreza WRX